---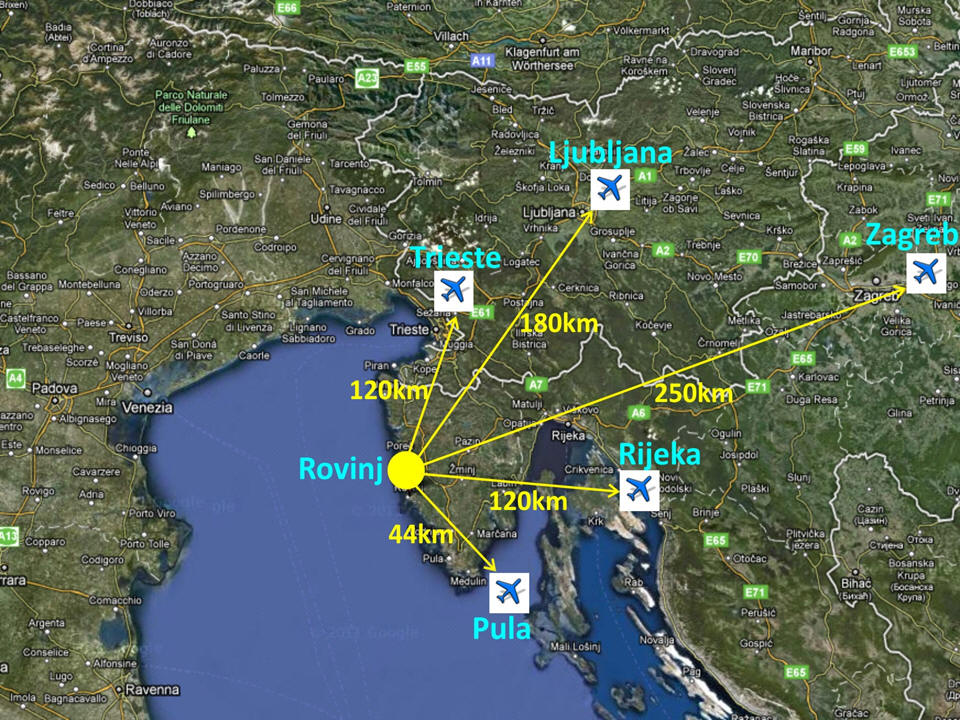 Rovinj, a city to host the ECM29 is a beautiful town on the northern adriatic coast, 70 km from the Slovenian border. It is one of the true pearls of the Adriatic coast. Rovinj has only 15.000 inhabitants, but during the summer city grows to over 50.000 people as it has a wide range of accommodation facilites. Rovinj offers several convention facilities, including the old tobacco factory convention centre. Geographically, Rovinj is located in a very heart of Europe, and has an ideal traffic position, with five international airports reachable in less than 2 hrs drive. The closest, Pula international airport is only 44 km away.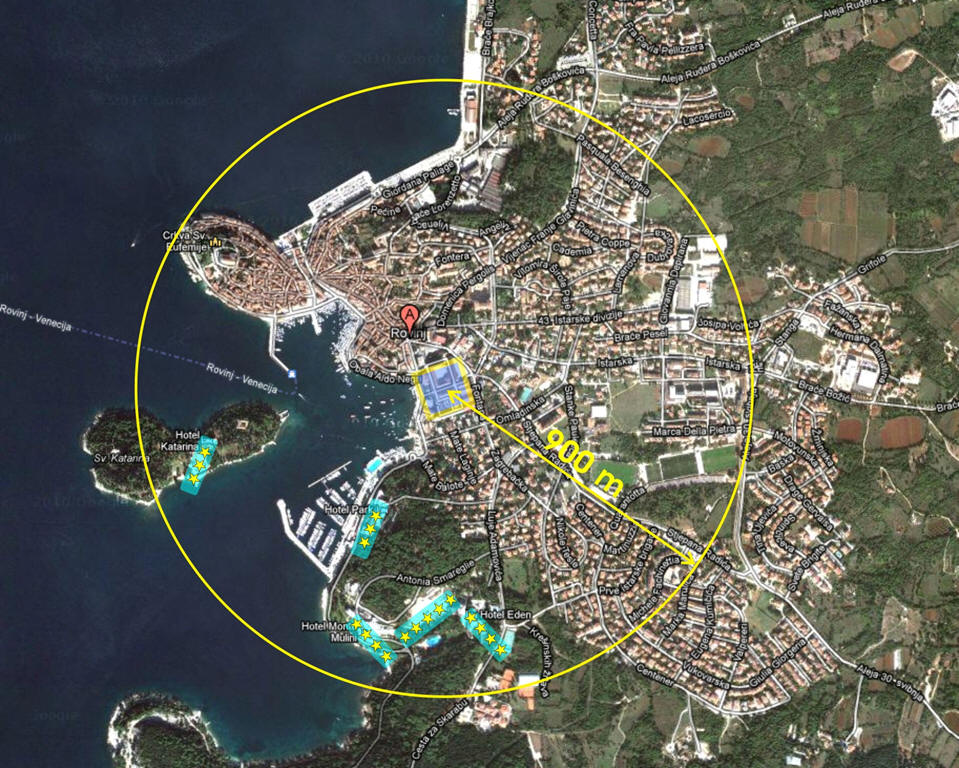 The convention facilities of Rovinj are located in the very centre of the city, in the immediate proximity of the historic old town, with its countless restaurants, cafes and shops, the passenger port and public beaches, and all this within a circle of 900 m radius.
The main convention centre is in the complex of the old tobacco factory which is in the heart of Rovinj. In here are 10 conference halls, the biggest of which can easily accommodate 1000 people, exhibition area of 1.700 m2 and much more. At only 10 minutes walk through the parks and gardens and with a sea view, are the hotels Park, Eden, Monte Mulini and Lone, with alltogether 15 additional meeting and conference rooms, and alltogether 500 guest rooms. A charming Katarina hotel and the island of Saint Catherine is at 3 minutes boat ride from the city port.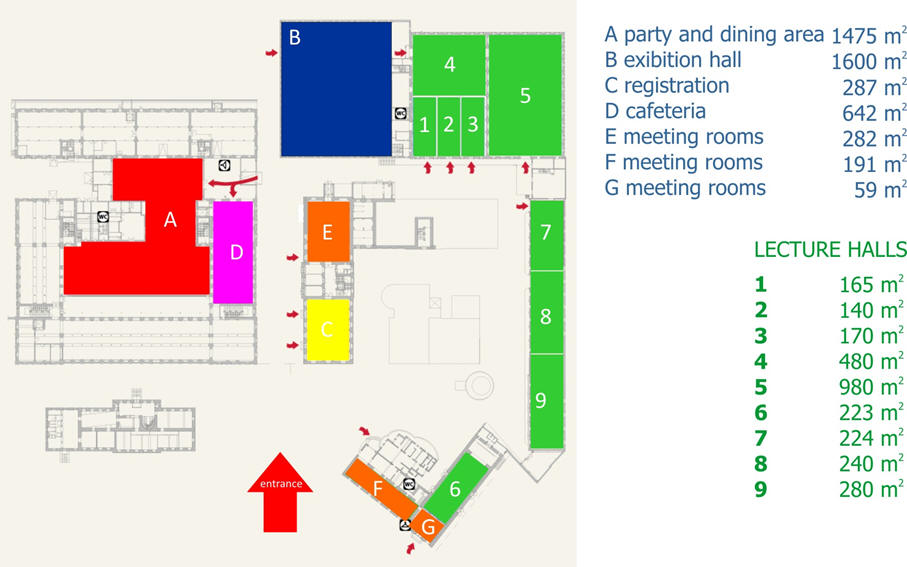 This is a common layout of the old tobacco factory convention centre set up for the events of the ECM scale. There are 8 modular convention halls of different size – from 120 to 1000 seats. In addition to this, there is an elegant concert hall with 320 seats (6).
A large exhibition area B comprises 1600 m2 and can easily accommodate posters and commercial exhibitions. Coffee breaks are planned to be in this area as well.
Party and dining area A is a hall dedicated to the conference dinner, welcome and farewell reception and for the student mixer. There is a cafeteria D as well.
There are modular spaces E, F, G which will serve as meeting rooms.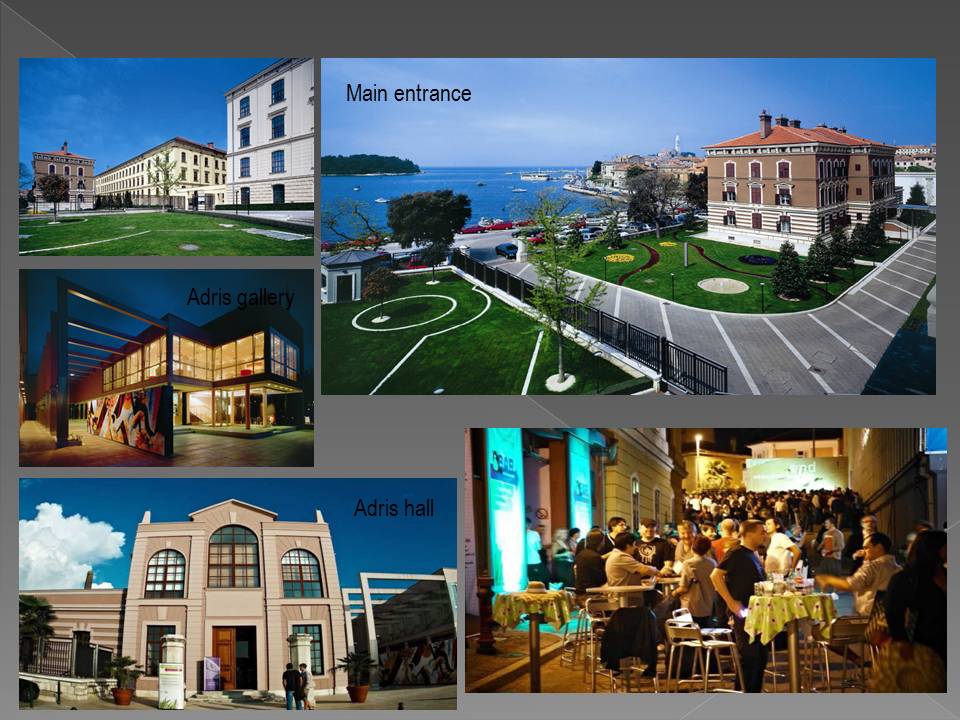 The old tobacco factory convention centre offers limitless possibilities in terms of creating, partitioning and decorating conference halls, dining and meeting rooms. It is owned by Adris – a Rovinj based company, investing in high class tourism, tobacco industries in Croatia and abroad, and in real estates. In between the renovated art deco buildings which are protected as cultural monuments, are little streets where the open air social events are organizied during the conferences, especially in the evening hours.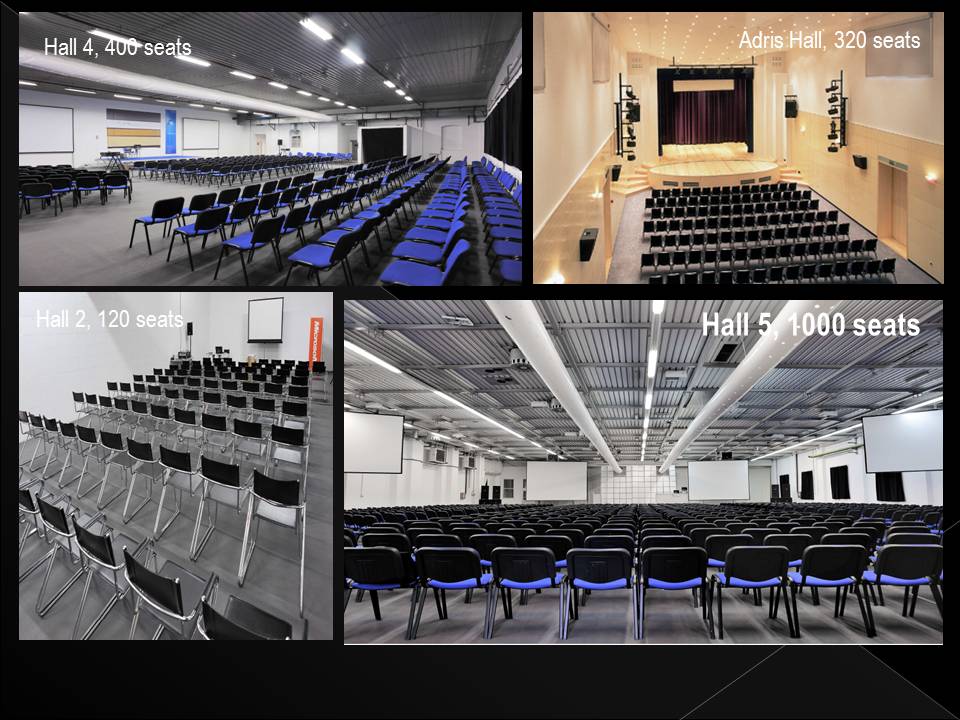 The conference halls of the different size are equipped with the air condition and state of the art video and computer equipment.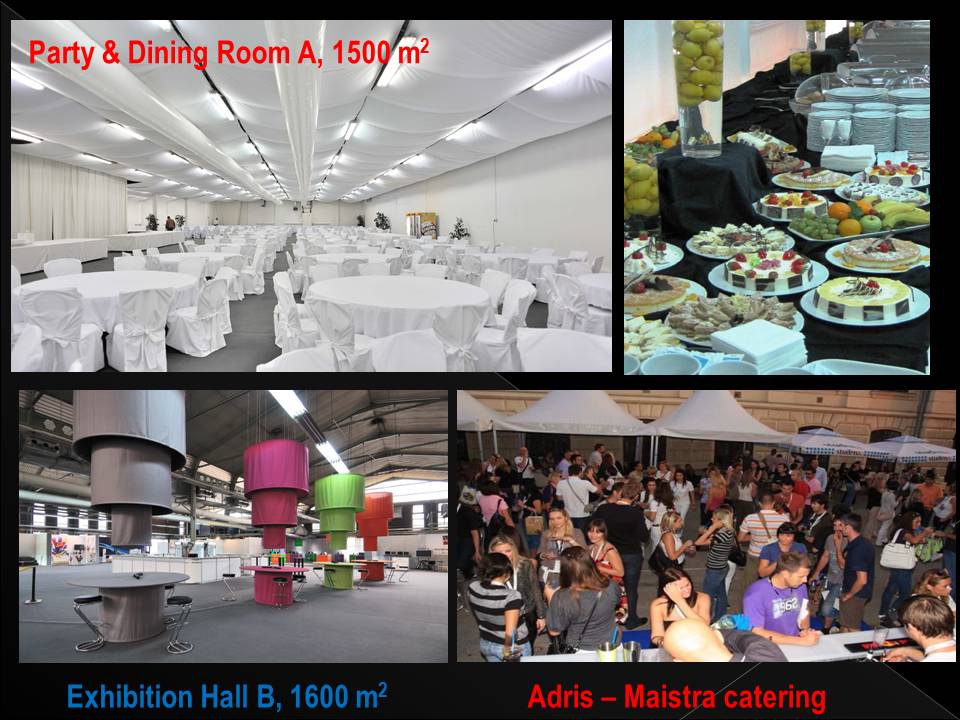 Maistra – a tourism dedicated branch of Adris inc. offers everyhting – from the conference halls, catering, service staff to the hotel accommodation for the participants.